With summer's heat upon us, you might be thinking about heading north for your next vacation. Why not visit Canada this summer? No matter what kind of traveler you are, you can find your bliss in a Canada visit. You could enjoy the European-city feel and many festivals of Montreal. Perhaps you'd like to relax at a luxurious spa retreat on the shores of Lake Louise. Prefer the wilderness? Canada abounds in places for you to hike, camp, hunt, and fish. If you love to cruise, you've got lots of options to explore Canada's Maritime provinces on the Atlantic coast, or you could head west to Vancouver to board a cruise to Alaska. And if you're a true romantic, you probably already know that the best views of Niagara Falls are on the Canadian side!
Have we convinced you that Canada should be on your must-visit list? Read on to learn more about Canada entry requirements. We'll take a look at the passport requirements to enter Canada, as well as some special situations.
Passport Requirements to Visit Canada
Flying from the US to Canada
If you are flying to Canada, you will need to have a valid passport book before you board your flight. Your passport must be signed and in good condition. You'll need at least one blank page marked "Visas" for your entry and exit stamps.
Driving to Canada
One nice thing about a visit to Canada is that if you live in any US state other than Hawaii, you can hop in the car and road trip to Canada! (Hawaiians, we don't feel sorry for you. You live where everyone else vacations.)
It's best if you have your valid passport book with you if you are traveling to Canada by land. However, there are a few other options if you'll be crossing into Canada by land:
A valid US passport card
A valid Enhanced Driver's License (these are special driver's licenses issued by Michigan, Minnesota, New York, Vermont, and Washington state. Normal driver's licenses from these or any other state cannot be used.)
These same entry requirements apply if you are crossing the Canadian border by bus or train, or even if you are walking across the border.
Cruises with Canadian Ports
Do you like cruises? Every cruise lover needs to take a cruise to Alaska, and there's no better time than in late June or July, when you can experience the midnight sun. Alaska cruises typically either begin in Vancouver, or have Vancouver as a port of call. If you are flying to Vancouver to board your cruise, you'll need a valid passport book. However, if your cruise begins and ends at a US port like Seattle, you may be able to use a passport card instead. (Contact your cruise line – many lines require that you bring your passport book, even though a passport card is valid for entry to Canada by sea.)
The same requirements apply to cruises of Canada's Atlantic coast. A passport book is still your best bet!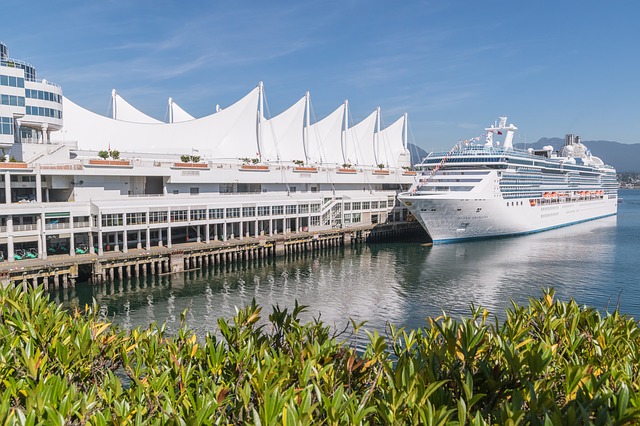 Special Requirements for Canada Visits
Traveling with Minor Children
You're going to want to bring the kids along on your Canada visit! Like adults, children and babies need their own valid passport book if they're traveling to Canada by air.
Driving to Canada with the kids? Your children under age 16 will be exempted from the requirement to have a passport if they're traveling with both parents. You will need to bring your child's birth certificate to prove US citizenship, though.
If you're bringing along your nephew or your daughter's best friend, you'll need to have a notarized affidavit from the child's parents. This document, which gives the child permission to travel with you, is required no matter how you are entering Canada.
Business Visits to Canada
Will you visit Canada for business purposes? We recommend that you carry a letter from your employer explaining that you are making a business visit to Canada. The letter should include the dates of your trip, and contact information for the people you will meet within Canada. Although this is not a firm requirement, we've heard from some travelers that they were asked to provide proof that they were visiting Canada for business. Better safe than sorry!
Travelers with a Criminal Record
Canada has very strict requirements when it comes to travelers with criminal records. If you have any sort of conviction on your record, even a misdemeanor or an alcohol-related offense like a DUI, you will not be allowed to visit Canada until you've been deemed "rehabilitated." Well in advance of your Canada trip, you'll need to file a petition. Your petition is likely to be successful if your crime was a minor one, and if your record has been clear for five or more years. You're not likely to be admitted if your record includes a more serious crime that would result in ten or more years of jail time if you were convicted of it in a Canadian court.
Comments
comments